Mixed metal and solid 14K gold jewelry finely crafted by hand in Louisville, Colorado.
Our in stock, ready-to-wear jewelry in 14K solid gold or sterling silver with high karat gold is inspired by the great outdoors. The intention behind this line is that you can connect with the beauty of Mother Nature, wherever you may be. See below for our featured nature-inspired collections.
In addition to my current collection, I am now offering custom jewelry designs services. In line with the theme of connection, there's an indescribable feeling when wearing a piece of jewelry that connects you to what's most important in your life: whether that's a mother's ring, engagement or wedding ring, or an heirloom from your grandmother that has been redesigned to reflect your style. I love creating jewelry that reflects your interests and style, resulting in a true one-of-kind piece.
Contact me today for a complimentary phone, Zoom, or in-person consultation.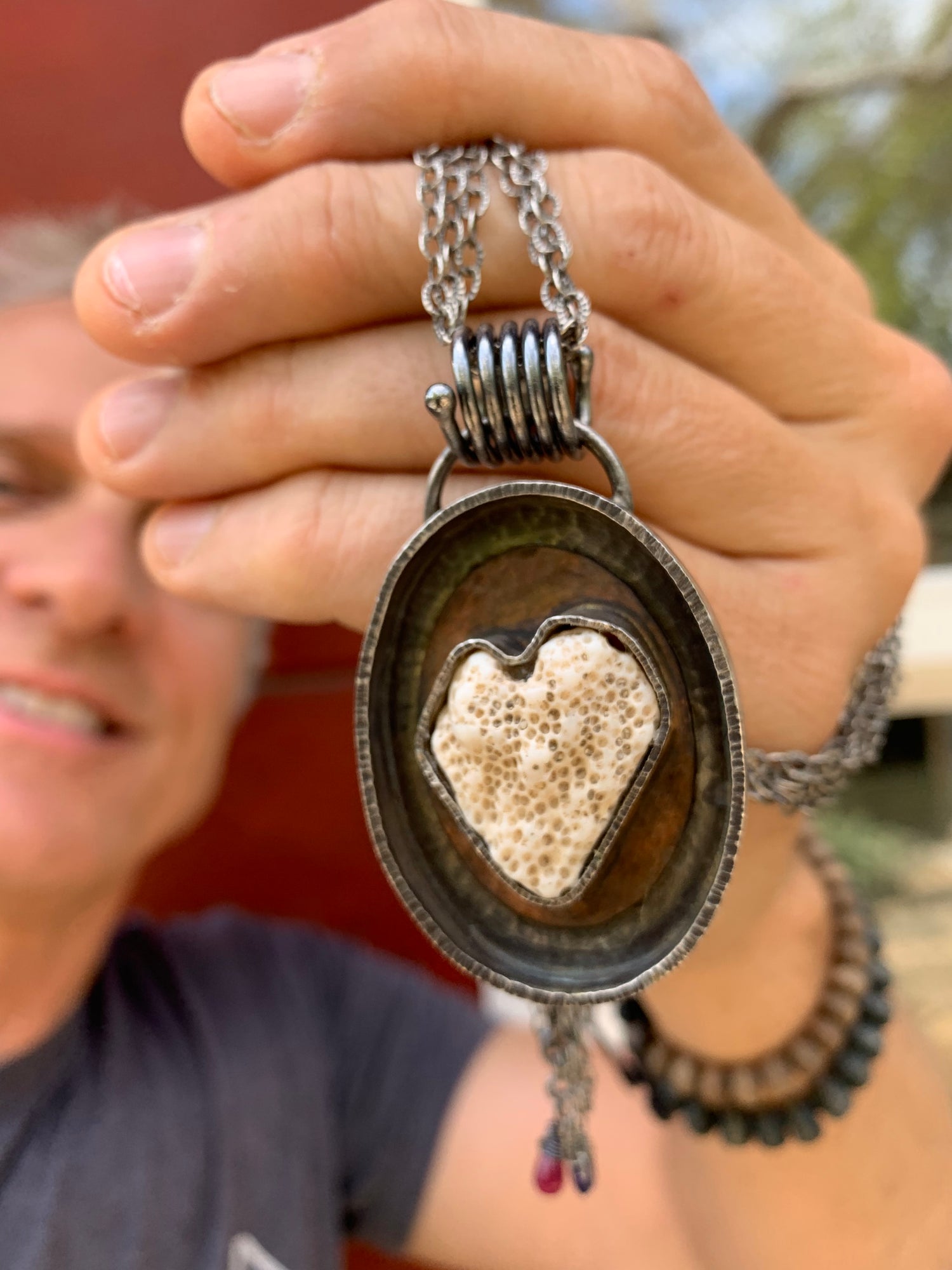 Interested in a custom order? Here's what Patrick Fabian, actor, ("Better Call Saul") has to say.
"My wife had discovered a piece of coral she fancied while we strolled a vacation beach, then she forgot about it, so I packed it home. Knowing I wanted to do 'something with it', I was lucky enough to have been seeing Jen's work on Instagram: so clean, so interesting, so full of energy, I thought maybe she could help. And boy she did! After asking about my wife, her qualities, and her style, Jen came up with the perfect setting, one I certainly wouldn't have thought of. Now our beautiful beach stroll is forever imbued into this magnificent necklace. Thank you, Jen!"
See his video testimonial about his 2nd custom order: his wedding ring!